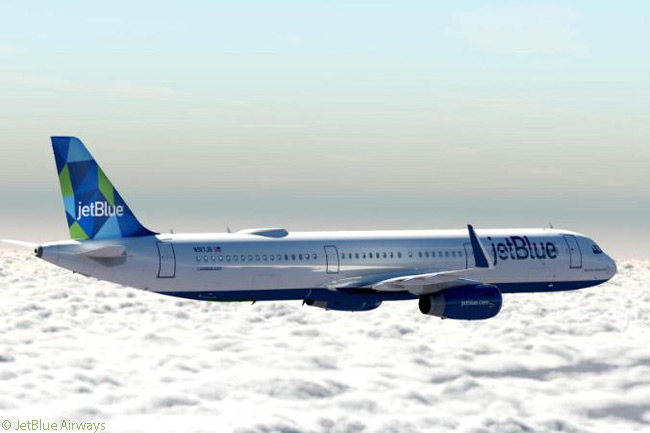 Plane: Airbus A321
Class: Economy
My seat: 14C
On time: Delayed departure due to deicing.
Food and drink: Complimentary snacks, food available to purchase – however, the snacks are great they do one service and then during the rest of the flight you can go up to the cabinet midway in the aircraft and help yourself to drinks, crisps, pretzels and chocolate chip cookies!
Service: Good for a low-cost carrier
Entertainment: DirecTV with 100 Stream channels including CNN – we  also had free Wi-Fi as it's currently still in beta mode. It did drop out for a period but otherwise a good five hours of free Wi-Fi at 32,000f.
How full: Full to the brim.
Fellow passengers: My friends.
Toilets: All in order but only 3 available on our flight.
Luggage: One free bag.
Airport experience: JFK and SFO have recently both been refreshed and branded with the JetBlue brand
Would I fly this again: Definitely, for low-cost carrier they did very well