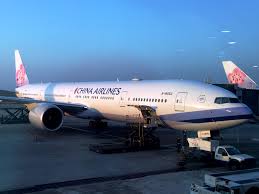 On a journey to Italy to catch up with some friends recently, I decided to give China Airlines ago. As some of you will know normally Air New Zealand via Hong Kong or LA is my preferred choice to get to Europe. But the temptation of the deal China Airlines was offering was too good to resist. So how does it stack up?
Well by the price it was extremely reasonable $1,700 return (from Rome).
The downsides are it isn't direct, so you will need a few days to get there… My flight (AKL to AMS) is really AKL-BNE-TPE and then after a day stop in Taipei — TPE-BKK-AMS. Not that this bothered me especially as it's only a few hours in each location except Taipei which is the day stop and yes you can leave the airport during the 11 hours – so do so, get out and see the place it's nice and easy to get around.
Plane: Airbus A340
Class: Economy
My seat: 7B & 8B
On time: Absolutely, every time too considering it stop so much!
Food and drink: Full-service, you get fed at every sector, so I think by the time I got to Amsterdam I had consumed 7 meals, one of which out of Bangkok (BKK) what's the best economy airline food I've ever had! Alcohol is fairly limited, the wine you'll find is red or white.
Service: 'Funny' is the best way of describing it. All the crew were happy and friendly, I think people who haven't been to China/Taiwan or experienced the Chinese/Taiwanese culture you may find some of their processes funny.
Entertainment: Standard movies with a few international options. Be aware that individual seat back USB power is only available between Auckland (AKL) and Taipei (TPE)  when the plane changes in Taipei onwards to Amsterdam you will also find the screen is slightly smaller.
How full: Full to the brim.
Fellow passengers: Complete mixture based on which sector you are on.
Toilets: All in order.
Luggage: One free bag 23kg.
The airport experience: All fine, you have to get off the plane at every airport and be re-screened by security. You are then back in the main airport departure lounge so you can shop, dine and visit the airport lounges if you so wish.
Would I fly this again: For that price I probably will, as long as I've got the time..
If you are finding it default to book online – like I did – contact their friendly reservations team on +64-9-9772288