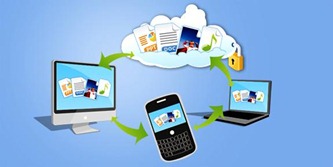 Okay so I thought I'd share something with you, SugarSync is a handy piece of software I've been using for the last few days or so.
What is SugarSync I hear you ask? Well it lets you keep files and folders on one computer and have them synchronise automatically with another computer, it works reasonably well as I have a PC and two mac books and doing it manually was a pain.
The best part it is free for 5GB and you can pay more if you need it. I did however have an issue getting it to run properly on the Mac but persistence paid off and if any one of you have this issue I suggest uninstalling and reinstalling it.
So in conclusion I think it's worth a go, especially if you are like me struggling to keep everything organised, If you want to follow my unique code below and you'll get an extra 500MB on the free plan!
https://www.sugarsync.com/referral?rf=sychyek037s&utm_source=txemail&utm_medium=email&utm_campaign=referral