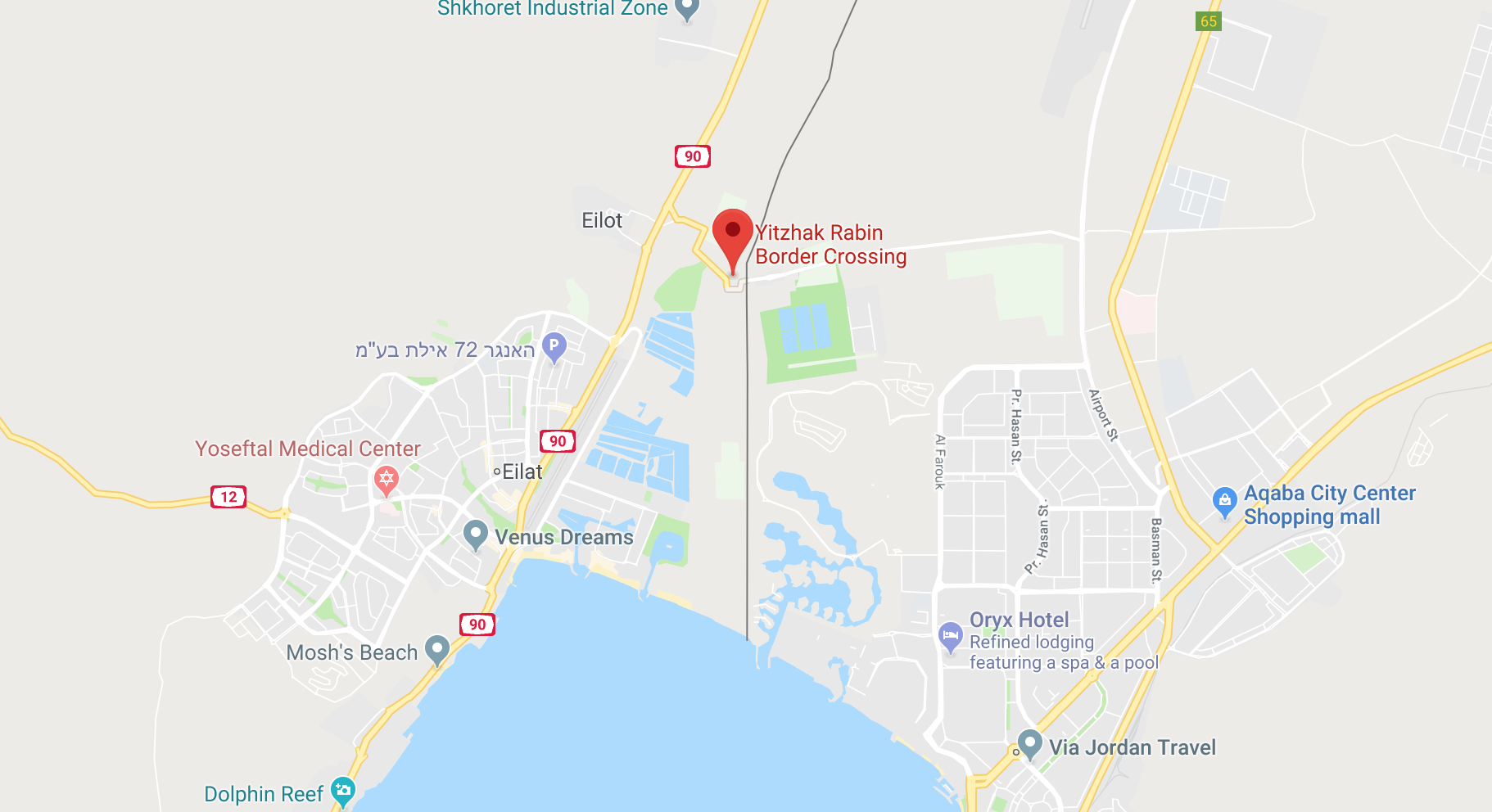 This is just a quick post on our experience crossing the border from Aqaba, Jordan to Eilat, Israel
We cross the border on Monday 7th May 2018 with no issues at all and found the experience fine.
We had a rental car so we dropped it off in Aqaba and then caught a taxi with all our bags to the crossing which cost 6.70 JD but you should pay no more than 10 JD from downtown Aqaba.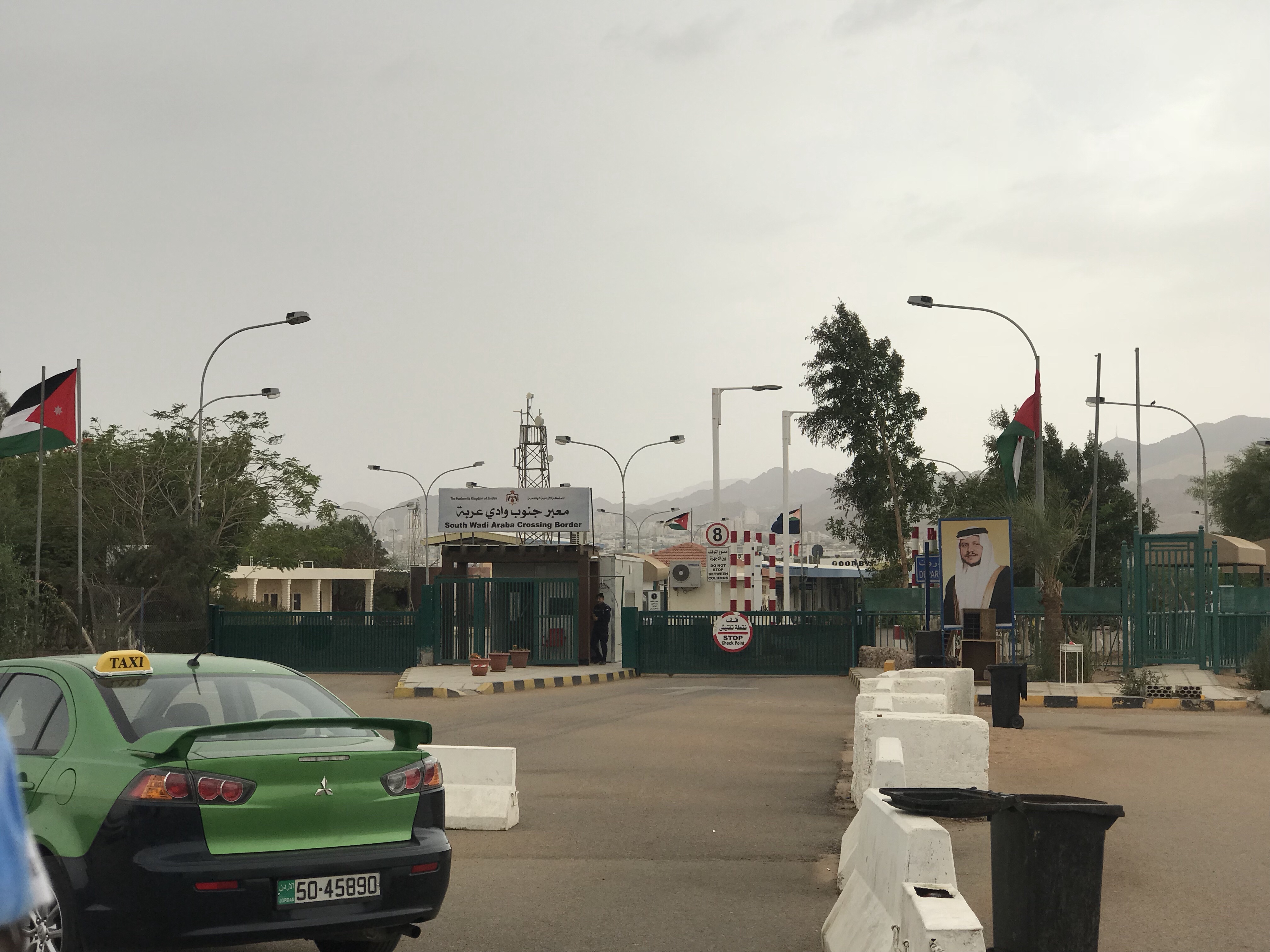 Your taxi will drop you off at the entrance you will then walk towards the gate which may be closed and a border guard will open it and check your Passport. Proceeding through you will next have a security check of your baggage.
Now you will be at the offices for Passport control if you have been in Jordan for more than 3 days you do NOT need to pay the departure tax of 10 JD so you can continue to the next window. If you have to pay the departure tax this is done before getting to the passport control window.
Yay! You have left Jordan, next you will walk through a small duty-free shop as you continue to walk you will then find yourself in no-mans-land for about 600m and at which point you find yourself at the Israeli border. First, you'll be met by someone to check your passports to make sure you're eligible. Then you will proceed into a lovely scented room for baggage check and oh and yet another check of your passports you will also be given a yellow slip. We were the only ones and they decided to search only one of our bags.
Next, you will have passport control, you queue up and talk to someone in a little booth and the passport control person will ask you standard questions like why are you coming here, have your itinerary and flight details ready. Now you're almost done, last stop is through the Customs line you have two options something to declare and nothing to declare like an airport. Almost done…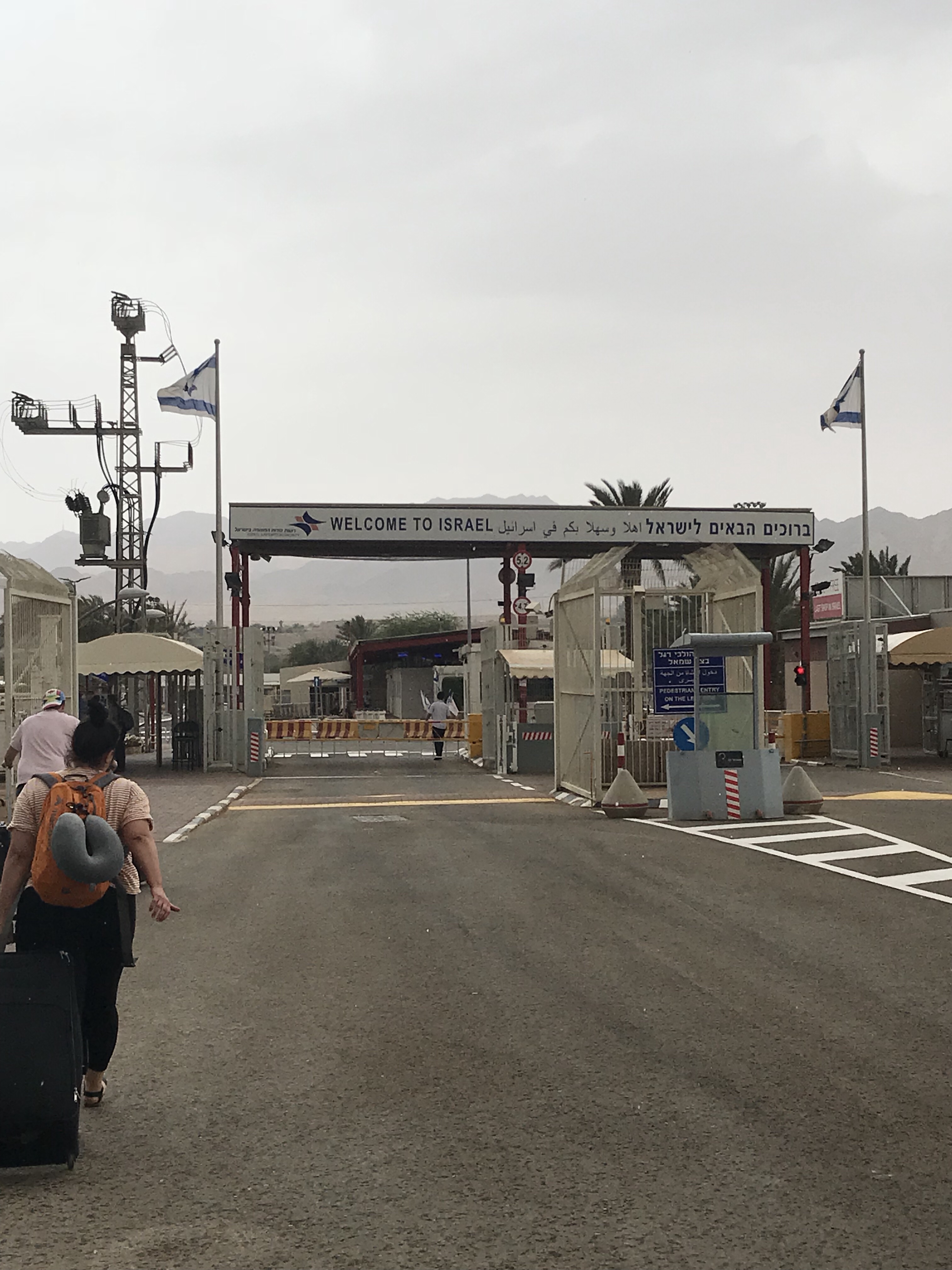 There is a money exchange place if you need and free WIFI as well. We change our money and jumped in a taxi to Eilat. This will cost around 25₪ depending on where you're going. One more step will be as you leave is a final passport check and you will hand your yellow slip to this person. Welcome to Israel!