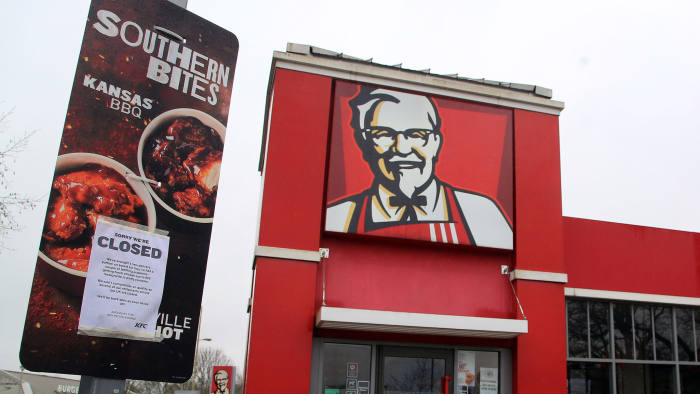 As reported late yesterday in various media reports KFC has been forced to close almost 2/3 of its UK restaurants due to none less than no chicken!
In a statement, KFC said its new delivery partner had experienced "a couple of teething problems" prompting the disruption to restaurants. "Getting fresh chicken out to 900 restaurants across the country is pretty complex," the company added.
As I have an interest in logistics and Yum brands I found that on the 10/11/17 DHL released a press release announcing a "three-way partnership to focus on innovation, quality and reliability in the UK foodservice distribution market."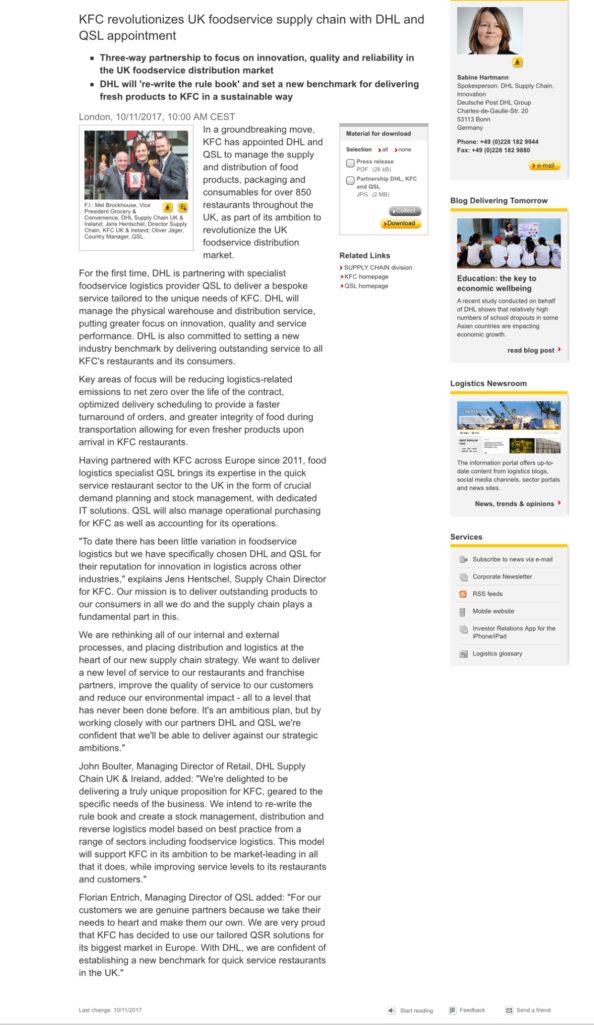 The previous delivery company was Bidvest UK which had six distribution centres and according to a report their last delivery was on Tuesday and DHL with a single distribution centre in Rugby where supposed to take up the job starting Wednesday 14th to begin the three-way partnership with logistics provider DHL and Quick Service Logistics (QSL), which has supplied the KFC chain in Europe since 2011.
A spokesperson for DHL told Fortune 500, "Due to operational issues a number of deliveries in recent days have been incomplete or delayed. We are working with KFC and our partners to rectify the situation as a priority and apologise for any inconvenience this may have caused."
From a marketing point of view KFC UK has now updated its website;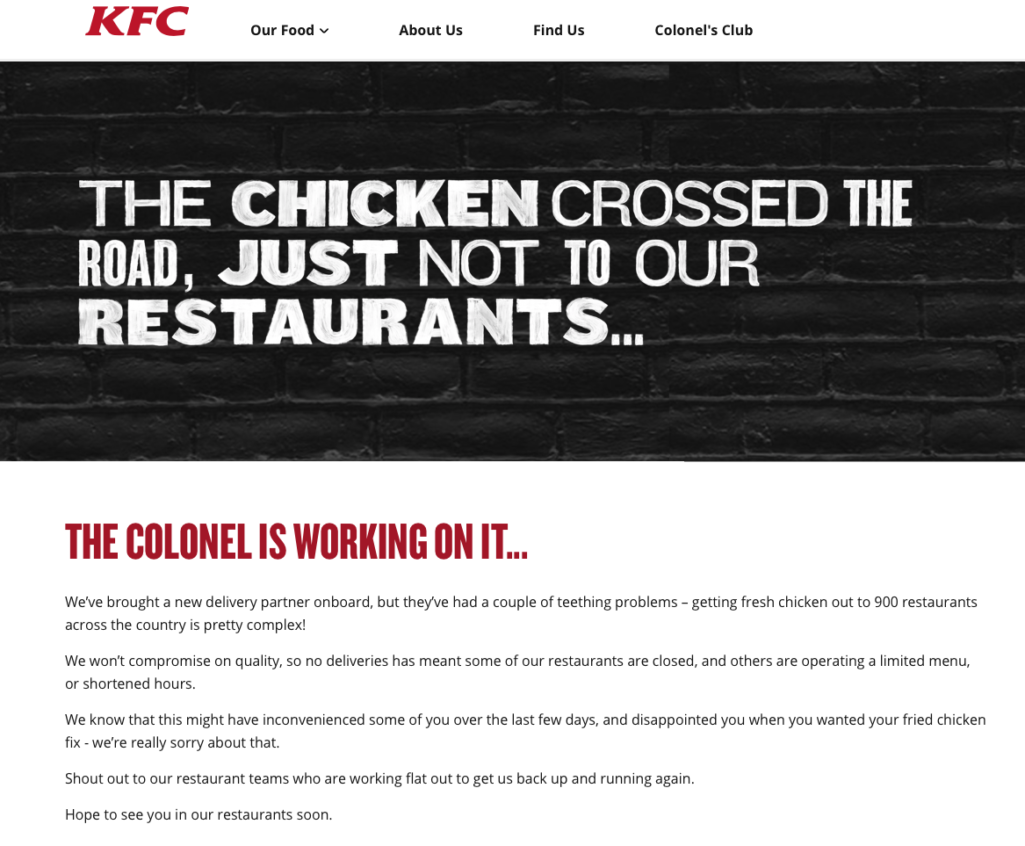 As the #kfccrisis begins growing momentum on Twitter, KFC UK marketing team on Friday 23rd release a full page apology ad in the Sun and Metro.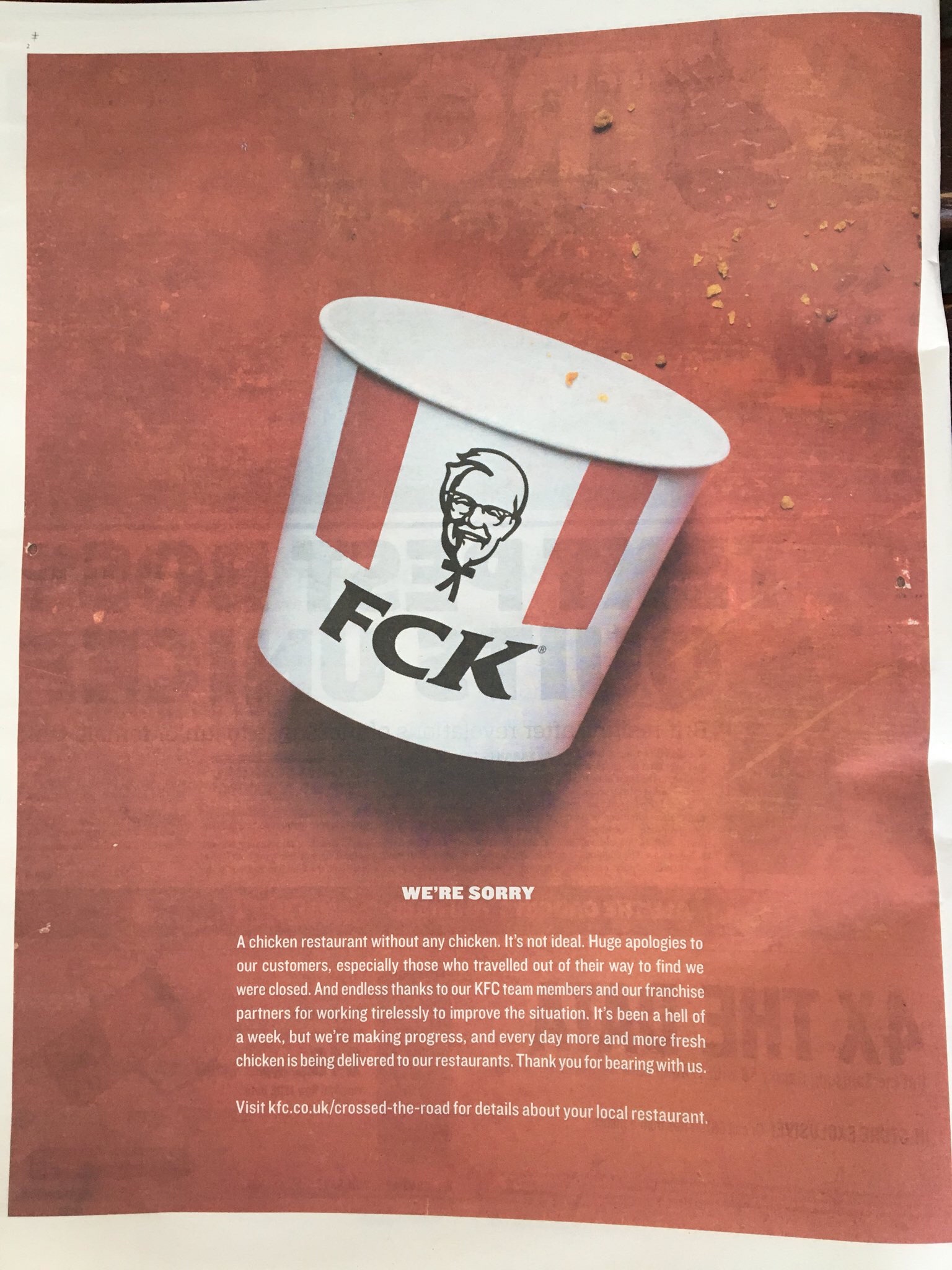 It will be interesting to see how long it goes on for and what happens to the three-way partnership…