Update 09 May 14: It would appear that they have decided to include the North Island in there logo.
After returning from my quick trip to Melbourne, in the short 6 days that I was away Christchurch airport managed to completely rebrand itself including a new logo and in my opinion not necessarily for the better. Let me explain, in a media statement CEO Jim Boult says "the time was right for freshening the airport's branding" and yes I would agree to that and in fact whilst I have your attention I think the new terminal buildings are amazing, but I will obviously always miss the old rooftop open viewing deck, but it had to go. Now back to my point about the logo, they've dropped the word "International" as most people – me included – just call it Christchurch airport so I can understand that. The new slogan "Bringing The World South" I like it, as slogans go.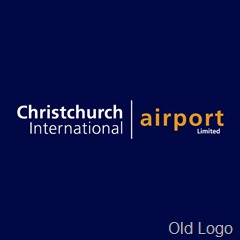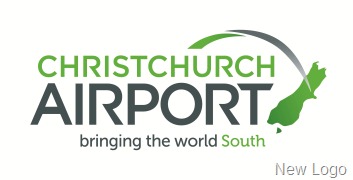 But what I don't like is the fact that the North Island has not been included in the new logo, yes I can see the idea is to point out the South Island and that Christchurch airport is the gateway to it, but I find it a little cultural insensitive to not include the other half.  Little cute New Zealand is known at home and around the world for our interesting shaped islands and to not include one feels to me like cropping out a brother in a photo.