So by now most people would have heard about Asiana Airlines flight OZ214 which crash landed at San Francisco's airport today. I happened to learn about it by social media about seven minutes after it happened arriving back in New Zealand safely aboard one of the many other Boeing 777's operating globally at the same time.
Now my reason for writing this is because I'm always intrigued to see how long/if at all it is before the company's website is updated to reflect the terrible news and quite honestly I'am often disappointed or appalled with the lack of timely updates. In my mind as soon as it is feasible the operating company should knowledge what has occurred with either a micro website or at least a pop-up info box.
Here is a selection of websites screen captions to highlight my views that in this case Asiana Airlines website has not been appropriately changed.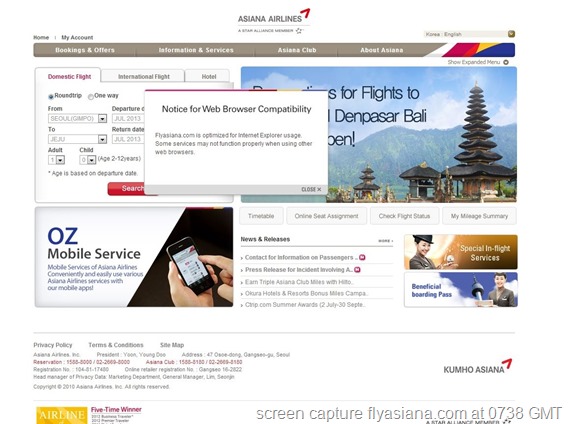 Having a pop-up box saying the website is now optimized for Internet Explorer is not probably something high on the agenda to find out about at a time like this. The only mention in fact is under media releases which also took far too long.
In my mind Asiana Airlines website should have followed something along these lines;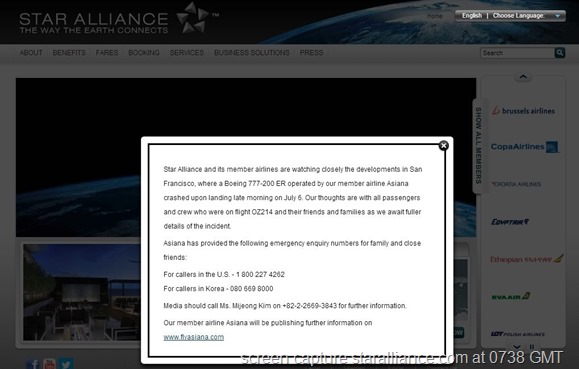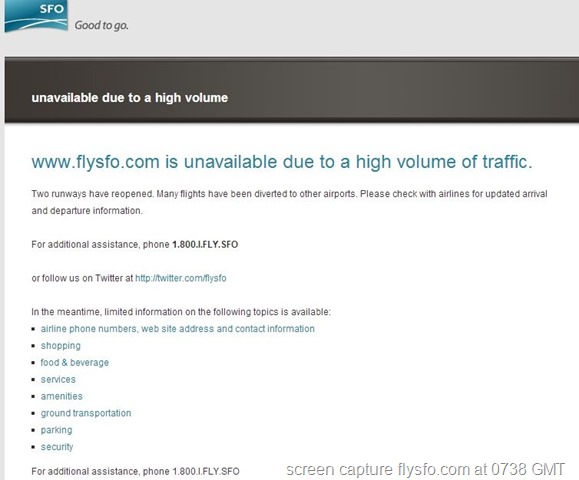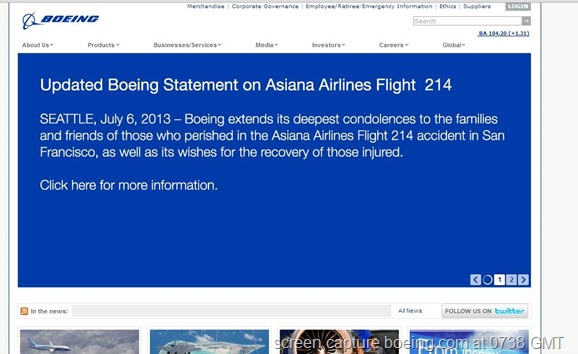 Boeing, the aircraft manufacturer even managed to out perform the operating airlines website.
Enough said, my thoughts are with the families and all involved.