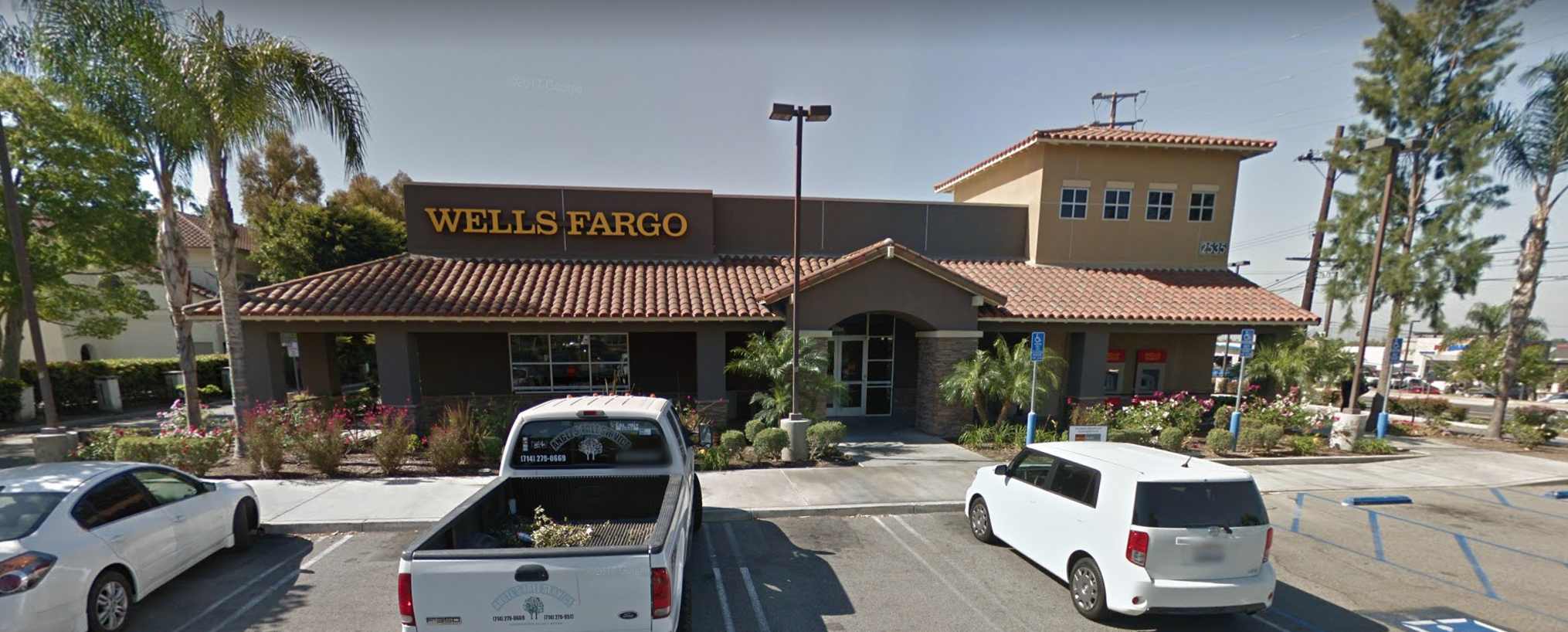 So you might be reading this thinking it's impossible to open a US bank account or get a US credit card without being a US citizen or without having a Social Security number, but you can and here are my top tips for how I succeeded but keep in mind the regulations are always changing and it may not be so straightforward depending which State you're in.
First off you need to have a good reason for why you want you to have a US bank account, they are complicated, clunky and old-fashioned – I needed one as I was working between the UK and the US and I needed the ability to make deposits in person – if all you need is a US account number and place to store money in US dollars then TransferWise is going to be much easier.
The second step it's to choose which bank you want to go with, as a non-citizen in my experienceyou are limited to Bank of America or Wells Fargo. The majority of the other high street banks will require you to be a citizen and have a Social Security number.
Wells Fargo will let you have an every day checking account with a debit card attached, to sign up you will need to go into a branch you will need two forms of ID like a foreign passport and driver's license, even better if you have a US work or visitors Visa in your passport. You can put down a foreign address after your account is open ideally they will like you to open the account with a US residential address which could be your hotel or work address, how strict they are will depend on the person setting up your account on the day.
Wells Fargo is unable to give non SSN accounts holders a credit card.
Bank of America will let you sign up for an Advantage plus account which will give you a debit card you'll have to do this in a branch with three forms of ID when I did mine they would not accept an overseas drivers license. They like to ask slightly different questions too 'like how many days in the last 3 years have you have spent in the United States' so just be prepared for these types of questions. One thing that Bank of America system is slightly better than Wells Fargo is their systems understand an overseas address and phone number. Bank of America will also let you sign up to a credit card, more below.
US Credit Cards are full of rewards incentives so despite the difficulties it might be well worth it.
The easiest way to get a US credit card is from American Express if you already have a credit card with them in your home country you can move it to anyone of their other supported locations around the world as part of their global transfer. All I did was apply online, and it will give you a quote number, and I give them a call, they wanted to confirm my US address and the easiest way to do this was to agree to a conference called linking The American Express customer service advisor with a Wells Fargo advisor on the same phone call who then reads out your address. All done.
Bank of America will let you sign up and you can even get a cash rewards card. The easiest way is to do this at the same time as opening a checking account. In my experience, they will most likely want you to secure it with a cash amount for the first 6 to 12 months. You give them $400 or more, and they with give you a credit limit of $400 or more, this is because as a non-citizen it's very hard for them to come after you and if your good they will increase your limit and eventually refund you the deposit. You will just need to work out whether it's worthwhile, for me getting 3% cash back for shopping and groceries it certainly was.